About Us
Over 30 years of experience in Frameless Shower Doors
In 1992, Strictly Shower Doors became the first company in the Northeast to migrate away from the traditional "Glass Shop" to focus entirely on Frameless Shower Doors. Hence the name "Strictly Shower Doors." We have taken pride in the ongoing 5-Star ratings that homeowners and contractors alike have continually left for us. Third-Party rating websites such as Google, HomeAdvisor, AngiesList, Yelp, as well as Facebook have become a valuable tools for homeowners to distinguish what a company says about itself and what ACTUAL folks say about a "start to finish" experience. This ongoing commitment to personalized service and customer satisfaction inspires us to keep our promise in the Westchester, Dutchess and Putnam Counties areas.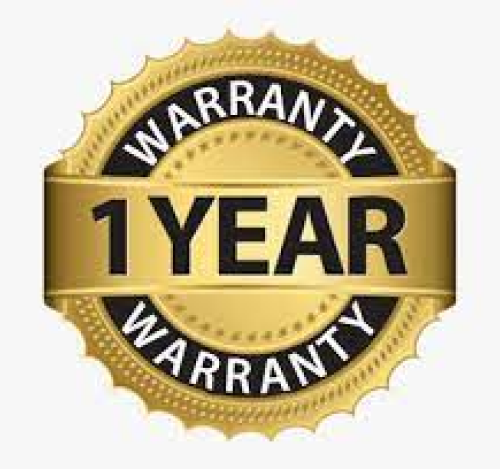 One-Year Warranty On All Of Our Work
Terms & Conditions
Our warranty is offered only to the original purchaser; that is, the warranty may not be assigned or transferred to someone else, and it terminates upon the sale of the home/building in which the product has been installed. We do require proof of ownership.
This warranty is limited by the cost of the purchased product, and Strictly Shower Doors will not assume any responsibility beyond the cost of the original merchandise.
Strictly Shower Doors is not liable for glass breakage, damage, or failure due to misuse or to acts of nature, including fire, flood, or earthquake.
The warranty does not cover damage caused by the faulty design of your residence or business, careless handling, alteration, misuse, misapplication, or improper installation.
Use of harsh, abnormal, or abrasive chemical cleaning products will void the warranty; please follow the guidelines provided for the proper maintenance of your product.
Discoloration or stains due to improper water chemistry and hard and non-filtered well water are not covered under warranty.
Mission Statement
From a vision to reality in just two days
Our industry-leading "48-hour" experience takes your shower door from a "thought" to a fulfilled order in record time. With our QUICK QUOTE process, we can have your enclosure priced immediately and then laser templated within one day.
Our products are MADE IN THE USA, actually right here in New York, under our close supervision. No "sketchy" cross-country stuff where you risk getting glass that was made overseas. You will get to meet one of our seasoned pros and watch as your shower area is laser templated and designed while you are in the room, all so we can answer any possible questions you may have. From hinge location, out-of-level walls, door width, overall height ideas, glass sampling, and hardware matching, then right down to glass thickness and choice, we are right here for you.
When we return to install, you will see YOUR CUSTOM GLASS, labeled with your name and order date, showing every choice you made when we templated. ABSOLUTELY nothing is left to chance! Pair this experience with our price match guarantee, and we make the entire process as smooth as possible. No hassles or miscommunications. No tech support or unanswered emails or calls. Just 5 Star results from a local professional!
What Sets Us Apart
Fabricated from Scratch for Your Precise Needs
What sets Strictly Shower Doors apart from the others? We control and monitor every aspect of the enclosure process ourselves. The glass is fabricated from scratch, just for you, in a state-of-the-art tempering facility. We NEVER subcontract the shower installation. One person is assigned to your order, from beginning to end, to ensure quality assurance. What does that mean to you? We rely on ourselves to get your shower enclosure just right. Our staff is fully accountable for making sure that your shower is designed precisely, installed seamlessly, and functions perfectly. No worries, no stress, and no fear - we've got you covered, start to finish.
Buying a Frameless Shower Door Online is Risky Business
We've Got that Covered Too
Trends in buying are leading some shower door shoppers into a shady area. Buying a highly custom and very fragile Glass Shower Door online can prove to be a mistake on so many levels. Besides the safety factor, there are no actual human beings in your home when a 400-pound crate arrives in your driveway full of highly sensitive and raw glass. Hundreds of online companies sell shower doors, some for cheap prices indeed. But NONE of them offer the ever-so-important laser templating before you order and, most important, custom installation when the glass arrives. This is one trade where you cannot cut these important corners.
We do it all, from concept to completion, and stand behind our work and your purchase for LIFE, all while being only a few miles away if your enclosure even needs a simple "free of charge" adjustment. ** NO FINE PRINT at Strictly **
We've had to dedicate one FULL-TIME crew solely to fixing errors that were made by good-hearted and very capable "Do it yourselfer's" who bought online and learned the hard way. To help you avoid falling for the hype when shopping for custom shower doors, we will price-match any online quote that you can find that includes packaging & freight!