Shop Frameless Shower Doors Online or at Your Home
Here at Strictly Shower Doors, we pride ourselves on our individually owned and honest record of 30 years of experience. We bring our expertise in shower door design, fabrication, and installations to you. Our reputation for frameless shower doors speaks for itself, but you can rely on all third-party reviews to validate your choice. This ongoing commitment to personalized service and customer satisfaction inspires us to keep this promise. We proudly serve Westchester County, Putnam County and Dutchess County in New York.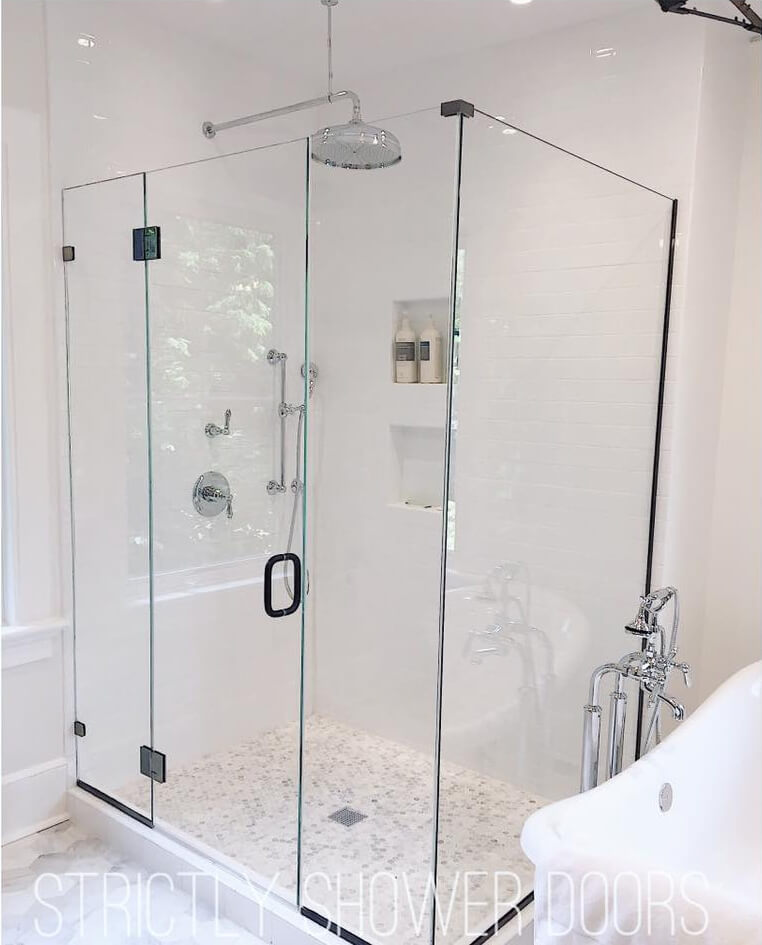 We Know Shower Doors
Over 30 years of experience in Frameless Shower Doors
In 1992 Strictly Shower Doors migrated away from the traditional "Glass Shop" model to focus entirely on Frameless Shower Doors. Hence the name "Strictly Shower Doors." Our Owner, Chris Serino, has set the bar at the highest level for his very personal and highly professional customer service. That is why we at Strictly Shower Doors have taken continuous pride in the ongoing 5-Star ratings that homeowners and contractors alike leave for us. One conversation with our staff, and you will see how we make a shower door purchase simple and stress-free.
The "Strictly" Experience
They are designed to meet all safety standards while keeping a sharp eye on design.
Our custom-fabricated shower doors are made to fit the unique needs of your home. Using the highest quality materials (MADE IN THE USA) combined with on-site laser templating and industry-leading seasoned technicians, your new shower doors will come to life as a beautiful accent to your finished bathroom. It's all about what you like and how you envision the final product. Whatever the vision, you can be sure your new doors will be installed using today's cutting-edge technology.